Copyright © 1982-2017. All rights reserved. Website design by Keith Wheatley.
Artificialrocks.co.uk is owned by Wheatley Rent A Plant, 26 Copthorn Avenue, Park Lane,
Broxbourne, Hertfordshire EN10 7RA. Terms and conditions. Privacy policy.
www.artificialrocks.co.uk
Take a look at an album of images here and videos here.
This site doesn't use cookies but the links above lead to sites that do. What are cookies?

Three different sizes, all with a hollow bottom. Each stone pillar can be turned around effectively presenting at least three different faces. These can be fitted with a Metpost which can be secured in concrete for stability or made with a flat plate for use on green roofs.
Click on an image on the right for more details.
Hover over to see sandstone, slate with copper and rust, slate with rust.


Tall stone 1 (300x1700) £ 325.00 + vat and delivery
Tall stone 2 (450x1900) £ 365.00 + vat and delivery
Tall stone 3 (1200x2000) £ 443.00 + vat and delivery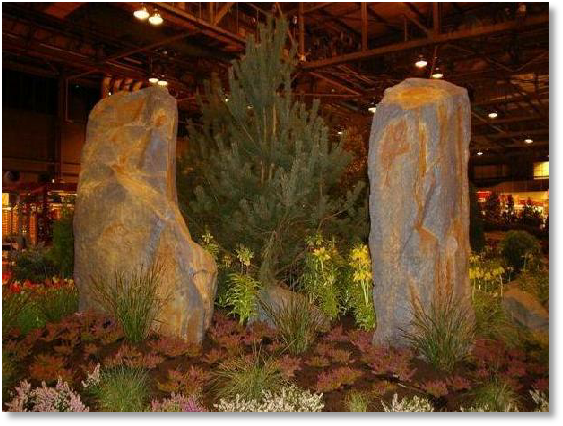 Tall stone 3 (left) and tall stone 2