Copyright © 1982-2017. All rights reserved. Website design by Keith Wheatley.
Artificialrocks.co.uk is owned by Wheatley Rent A Plant, 26 Copthorn Avenue, Park Lane,
Broxbourne, Hertfordshire EN10 7RA. Terms and conditions. Privacy policy.
www.artificialrocks.co.uk
Take a look at an album of images here and videos here.
This site doesn't use cookies but the links above lead to sites that do. What are cookies?
Water features: one piece waterfall
The one peice artificial water feature is made in the same lightweight polyurethane as the Yorkstone and Westmorland stone rocks. Available in Westmorland colour, Yorkstone/sandstone colour and dark grey.
Above: one piece Westmorland style water feature.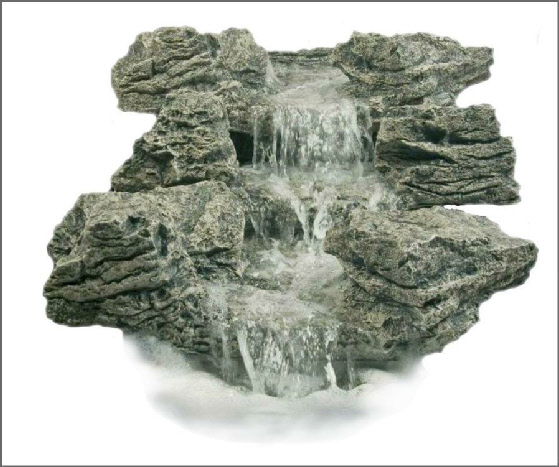 Approximate dimensions 980x970x230mm. £246.25 + vat and delivery.