Copyright © 1982-2017. All rights reserved. Website design by Keith Wheatley.
Artificialrocks.co.uk is owned by Wheatley Rent A Plant, 26 Copthorn Avenue, Park Lane,
Broxbourne, Hertfordshire EN10 7RA. Terms and conditions. Privacy policy.
www.artificialrocks.co.uk
Take a look at an album of images here and videos here.
This site doesn't use cookies but the links above lead to sites that do. What are cookies?
Artificial boulders: Illuminated boulder G
970 x 720 x 630 £ 115.95 + vat and delivery
There is a smaller illuminated rock that can be seen via the home page.
Boulder G can be illuminated with battery powered micro led strings.
These are made from extremely tough and durable polyethylene and are almost unbreakable.
The boulders have a 10mm hole on one face as part of the production method and the led string is fed through this hole.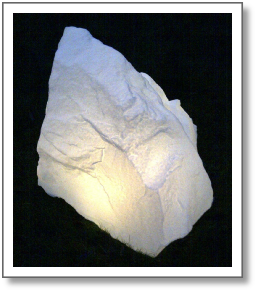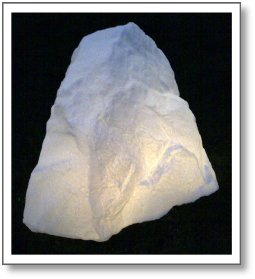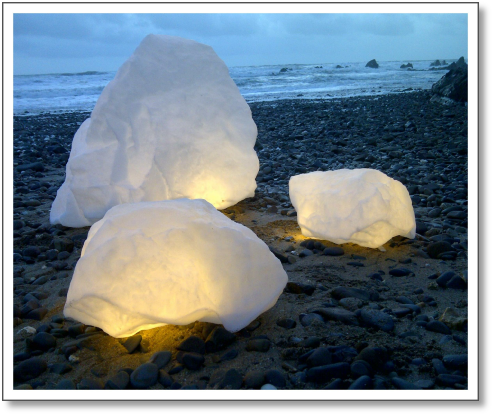 Boulder G with smaller illuminated rocks.