Copyright © 1982-2017. All rights reserved. Website design by Keith Wheatley.
Artificialrocks.co.uk is owned by Wheatley Rent A Plant, 26 Copthorn Avenue, Park Lane,
Broxbourne, Hertfordshire EN10 7RA. Terms and conditions. Privacy policy.
www.artificialrocks.co.uk
Take a look at an album of images here and videos here.
This site doesn't use cookies but the links above lead to sites that do. What are cookies?
Water features: three section waterfall
The three section artificial water feature is made in the same lightweight polyurethane as the Yorkstone and Westmorland stone rocks. Perfect for landscaping on green roofs or where there are load and access issues. Available in Westmorland colour, Yorkstone/sandstone colour and dark grey.
Above: three section Westmorland style water feature with eight Westmorland stone rocks.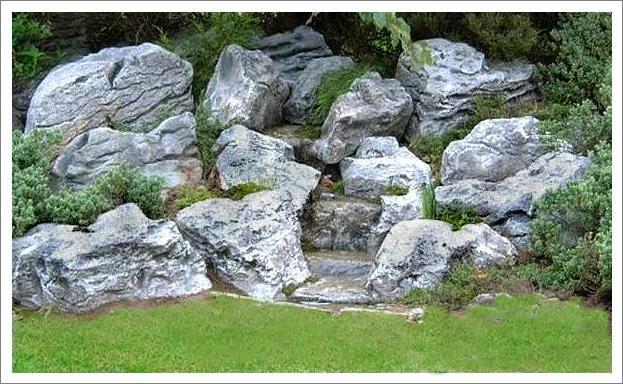 Approximate dimensions of the waterfall 1600x960x270mm.
Three section waterfall £526.25 + vat and delivery.
Three section waterfall with eight rocks £1099.25 + vat and delivery.