Copyright © 1982-2017. All rights reserved. Website design by Keith Wheatley.
Artificialrocks.co.uk is owned by Wheatley Rent A Plant, 26 Copthorn Avenue, Park Lane,
Broxbourne, Hertfordshire EN10 7RA. Terms and conditions. Privacy policy.
www.artificialrocks.co.uk
Take a look at an album of images here and videos here.
This site doesn't use cookies but the links above lead to sites that do. What are cookies?
Limestone pavement set of nine £ 698.00 + vat and delivery
Would you like some plant containers to go with your rocks? There are around two hundred different types of planters at:

Buy rocks and driftwood or ghostwood for your Wild West scenery:
Go here to see driftwood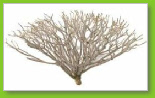 Click here to go back to Westmorland stone.
There is very little limestone pavement found anywhere in the world, but Britain and Ireland have much of this habitat.
Westmorland stone from limestone pavements, a popular choice for landscaping, is protected by law in the UK and it is an offence to damage or remove it from areas covered by Limestone Pavement Orders.
A large area of limestone pavement could be recreated on green roofs where weight restrictions apply.
More information: www.limestone-pavements.org.uk
Click here to see an artificial rock aged with clay mud.